Membership
Why join?
What does membership offer?
The rewards offered by Rotary membership are varied and vast:
Fun and Friendship
Rotary members have a lot of fun! Every club arranges social events and fellowship activities and gives members the chance to forge new friendships with like-minded people who share common goals.
Giving back to the community
Joining Rotary gives you the chance to make a difference. Be it fundraising for a local charity, volunteering at an event, working with young people or refurbishing a school for deaf children in Romania, the list of opportunities is endless.
Business networking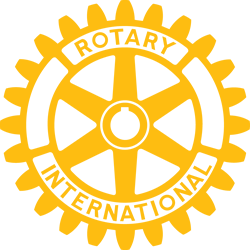 Networking opportunities are endless. Rotary consists of a cross-section from every business community and its members come from all walks of life.
Become a Member of a Worldwide Community
By joining Rotary, you become a member of a vast international family of 1.2 million members worldwide. You will be welcome - even encouraged - to attend any of the 33,000 clubs in more than 200 countries and geographical regions. This bond creates an instant sense of belonging, wherever you are in the world. Many a member in need of a local doctor, lawyer, hotel, dentist, or other expertise while travelling has found assistance through Rotary.
If this sounds interesting then why not contact us? Email our secretary Vernon on secretary@amwellrotary.org.uk
If you'd like to chat with someone to find out a bit more or to answer any questions you may have then let us have a contact phone number and a best time to call and one of our members will be in contact.