Membership
About Membership
About Membership
Membership of Rotary brings tremendous rewards in terms of opportunities to give something back to the community and to build friendships with like minded people.
In addition, Rotary club membership carries with it certain responsibilities: -
Members are expected to attend regular meetings of the club.
Members are required to pay annual dues to their club, their Rotary District and to Rotary International.
How do you join?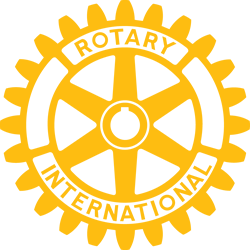 Rotary club membership is by invitation and a club member, male or female, must be a person of good character who has a good reputation in their business or community and is willing to serve the community. The age range of Rotary might surprise you, especially at some of the newer clubs!
In general, a person who is thinking about possible membership will be invited to attend one or more club meetings. If the prospective new member is a good fit for the club, and if the club is a good match for the prospective new member's interests, a membership application will be submitted to the club's membership committee. With approval from the committee and the other club members, the new member will be formally welcomed into Rotary.
Amwell Sports - Our Satellite Group
Amwell Sports is the official Satellite Group of Amwell Rotary Club. It's members are all full members of Amwell Rotary Club but they hold separate meetings once a month a various locations including members homes. They are also free to attend the main club meeting each week should they wish.
More details can be found HERE
Membership Enquiries
We always welcome enquiries from like minded people who want to find out more about us, about who we are and what we do.
If this sounds interesting then why not contact us? Email our secretary Vernon on secretary@amwellrotary.org.uk
If you'd like to chat with someone to find out a bit more or to answer any questions you may have then let us have a contact phone number and a best time to call and one of our members will be in contact.