Chartered September 22nd 1980
Amwell Rotary Club
Amwell Rotary Club is part of the worldwide fellowship of Rotary Clubs that makes up Rotary International.
Rotary clubs are firmly based within local communities, with their members meeting on a regular basis to enjoy friendship, networking, and to plan projects that will benefit the lives of others.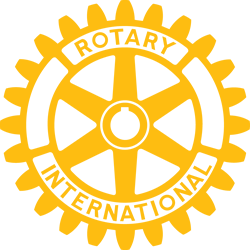 We work to give something back to our communities - locally, nationally and globally.
We always welcome enquiries from like minded people who want to find out more about us, about who we are and what we do.
There are more details about Rotary membership HERE
Weekly Meetings
Amwell Rotary Club meet each Monday (Bank Holidays excepted) at 6.45 pm for 7:30 pm sharp at
The Salisbury Arms Hotel
Fore Street
Hertford
SG14 1BZ
What happens at meetings?
Usually we will have a guest speaker - although roughly once every two months we will hold club committee meetings. Following committee meetings, we will then have a business meeting a week or two after.
Our Satellite Group meet more informally once a month to discuss projects and activities.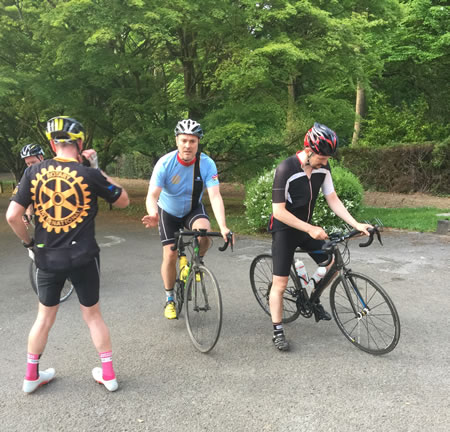 They remain full members of Amwell Rotary Club and are free to come along to the main Monday Meetings whenever they want.
There are more details HERE
The fellowship we enjoy over a meal or a beer and a chat, and the friendships that grow from that, reflect in the many and varied service projects we undertake and the other good causes that we support each and every year.
Read more about our activities HERE
Interested?
Then why not CONTACT us to arrange to come along to one of our meetings as our guest?
We may well surprise you as there really is rather more to us than just meeting once a week for dinner!
Where is Amwell?
Great Amwell is a small village in the county of Hertfordshire, England, some twenty miles North of London.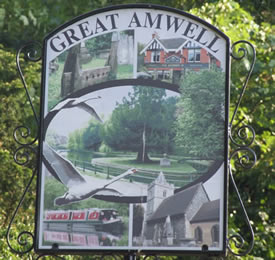 When Amwell Rotary Club was formed, the name was chosen as being pretty much at the midway point between the three already existing Clubs - Hertford, Ware and Hoddesdon.
Now as then though, our membership is mainly drawn from the larger towns and villages in the surrounding area.
Welcome DG Barbara!
We were delighted to Welcome our District Governor, Barbara Middleton from Brookmans Park Rotary Club, to our meeting on Monday 6th November.
Thank you for a very informative talk Barbara and best wishes for the rest of your year in office from all of us at Amwell!
Ware Fireworks 2023
A HUGE THANK YOU to everyone who cam along to the Ware Fireworks Display on saturday November 4th!
This event has raised many thousands of pounds for local charities over the years and we are all extremely grateful for your support.
Carol Service
Advance Notice - the Annual Rotary Carol Service will be held in the stunning surroundings of the Chapel at Haileybury School on December 18th.
More details soon!
Presidents Handover
At our meeting on Monday July 10th, 2022 - 2023 President Sheila passed on the President's Chain of Office to incoming President Graham C.
Thanks for guiding Amwell through a difficult year Sheila, from all of the members!
Good Luck and best wishes Graham for the coming year!
Recent Guests
We were delighted to welcome Maxine Bromyard from Citizens Advice East Herts and Liz Arendt and Jack Alvarez from Hearing Dogs for Deaf People to our meeting on June 22nd. Maxine told us more about the work of Citizens Advice and their future plans and Liz and Jack explained how hearing dogs help those with hearing loss.
They are pictured with our Community Service Chairman Graham, who passed on a cheque for £250.00 to each organisation to help with the great work they both do
Welcome Andrew!
We were delighted to formally welcome our newest member, Andrew, to Rotary International at our meeting on January 16th.
Andrew is pictured with Amwell President Sheila and Amwell Rotarian Brian W who introduced him to Amwell Rotary Club
Great to have you with us Andrew!
Polio Eradication
We believe that the world is on the brink of seeing "the very last case of polio"
Rotary International has been focusing on eradicating the disease for over 30 years.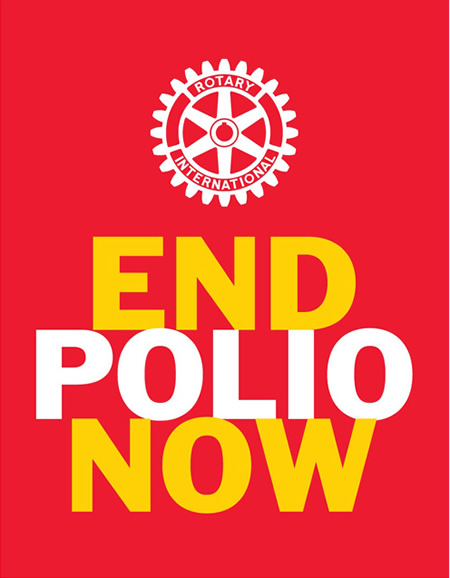 Eradicating the last few cases is a big challenge as they are in countries where transporting and delivering the vaccine is often disrupted by civil war, conflict and local hostility
Despite this, the number of cases is falling dramatically due to fantastic work from Rotarians around the world.
Read more HERE
STOP PRESS!
Thanks to dedicated @Rotary members, health workers, donors, local & national leaders, and partners, the @WHOAFRO region is officially wild polio-free!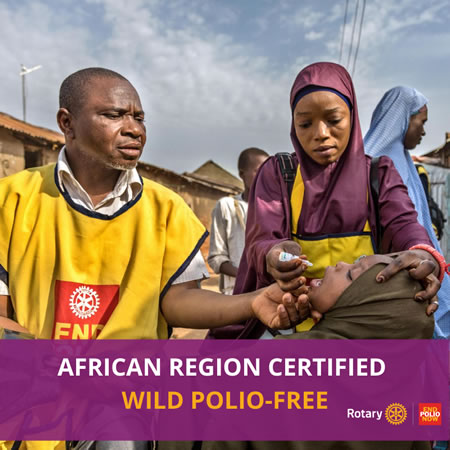 The Rotary Foundation
The Rotary Foundation marked it's centenary in 2017.
An endowment fund, set up by Rotarians in 1917 with an initial contribution of $26.50, became a not for profit corporation known as The Rotary Foundation in 1928.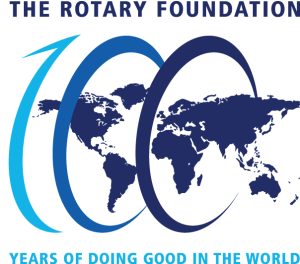 Upon the death of our founder, Paul Harris, in 1947, a massive influx of Rotarian donations made in his honour - totalling some US$2 million - launched the Foundation's first programme, graduate fellowships, later to be known as Ambassadorial Scholarships and now Rotary Global Scholars.
Today, contributions to the foundation total more than US$80 million each year and support a wide range of humanitarian grants and educational programs that enable Rotarians to bring hope and promote international understanding throughout the world.
Read more about it HERE
Create Hope in the World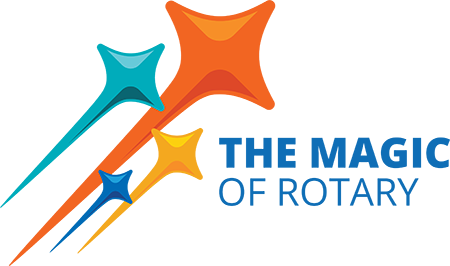 RI President Gordon R. McInally calls for Rotary to create hope in the world by working for peace and mental wellbeing.
He urges members to engage in tough conversations and earn the trust that's necessary to realize these values.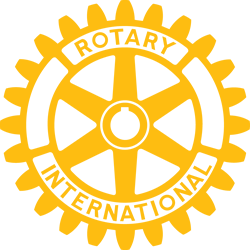 Follow us on Twitter
November is: -
December is Disease Prevention and Treatment Month
Every month is dedicated to one of the major themes of our Rotary lives; this month the theme is the one for which Rotary International is perhaps best known. .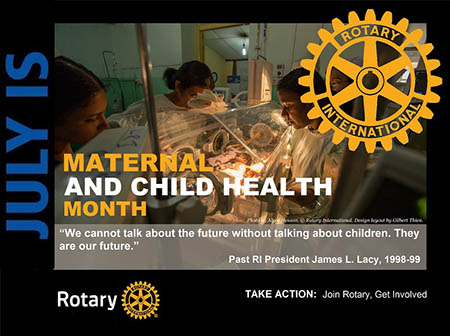 The eradication of polio has of course been Rotary International's s major worldwide, corporate effort since the early 1980's. And remarkable progress has been made. The job is not finished however and you can rest assured that we will not, cannot, set this torch down until that job is finished.
Disease prevention and treatment is one of the Rotary Foundation Areas of Focus. And for good reason. The health and vitality of a person, a family and a community can be seriously impaired by what in many cases is a preventable disease. Disease prevention is really a keystone to progress in other areas as well because of the interplay with other areas of focus like Water and Sanitation and Maternal & Child Health.
Donations 2022 - 2023
Amwell Rotary Club were able to make donations to the following charities and good causes during Rotary Year 2022 - 2023
Always Bee You
SPACE Herts
CHIPS
Carers in Herts (including Young Carers)
REFUGE(Herts IDVA Service)
The Samaritans (Herts & Essex)
Citizen's Advice East Herts
Amwell St John's School - CORAM Life Education
Hertford Museum
Herts Young Homeless
Mudlarks
Ware Museum
Hearing Dogs for Deaf People
Rotary Kids Out Day
Aquabox
Moschun Village Project - Ukraine
Rotary Disaster Recovery Fund for Pakistan Flooding
Links in the text are denoted by CAPITAL letters. External Links from this website open in new windows or tabs. Please close them to return to this site.
Amwell Rotary Club cannot be responsible for the content of external sites.
We can be contacted by email to secretary@amwellrotary.org.uk