Riviera Travel
Riviera Travel Affinty Scheme
If you're booking a holiday with Riviera Travel please mention Amwell Rotary Club!
By phone - just call 01283 742300 (their Affinity Scheme number) to make a booking - mentioning/registering Amwell Rotary Club. If you prefer to book online you just need to telephone Riviera Travel the same day, or the following morning, to ensure that your booking is logged and that Amwell Rotary Club is registered to receive their donation.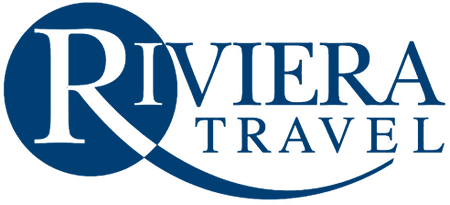 What happens next?
Shortly after making your booking you will receive a confirmation invoice from Riviera. Please note that there will be no obvious reference to the Rotary link on this letter. Simply let our Club Secretary(Vernon Benjafield secretary@amwellrotary.org.uk) know your travel date and your Riviera reference number, and he will ensure the link has been made. The Club's Charity Fund will receive a donation (about a month after your holiday finishes) of 10% of your holiday cost (for all passengers, but excluding "extra" costs such as upgrades etc) from Riviera Travel's Affinity Scheme.
Please mention this to friends and family. If they mention Amwell Rotary Club when booking their holiday, our Charity Fund will still get the 10% donation, even if the person booking is not a member of our Club nor a Rotarian.
How it works
Immediately after your holiday the person who booked the holiday (see above) will get a "commission is ready" email from Riviera. Simply forward this to our Club Secretary. The Club Treasurer will raise an invoice direct with Riviera to claim the 10% donation amount for our Charity Fund. SIMPLE!
Please note, donations are paid directly to the Club Charity Funds, not via the person making the booking.