Chartered September 22nd 1980
Amwell Rotary Club
Amwell Rotary Club is part of the worldwide fellowship of Rotary Clubs that makes up Rotary International.
Rotary clubs are firmly based within local communities, with their members meeting on a regular basis to enjoy friendship, networking, and to plan projects that will benefit the lives of others.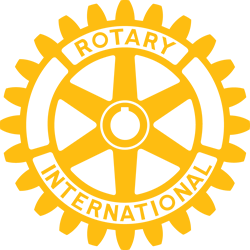 We work to give something back to our communities - locally, nationally and globally.
We always welcome enquiries from like minded people who want to find out more about us, about who we are and what we do.
There are more details about Rotary membership HERE
Weekly Meetings
Amwell Rotary Club meet each Monday (Bank Holidays excepted) at 7.00 pm for 7:30 pm at
The Salisbury Arms Hotel
Fore Street
Hertford Hertfordshire
SG14 1BZ
Telephone 01992 583091
You can find a map and travel directions to the Salisbury Arms HERE
What happens at meetings?
Usually we will have a guest speaker - although roughly once every two months we will hold club committee meetings. Following committee meetings, we will then have a business meeting a week or two after.
There are more details HERE
Our Satellite Group meet more informally once a month to discuss projects and activities.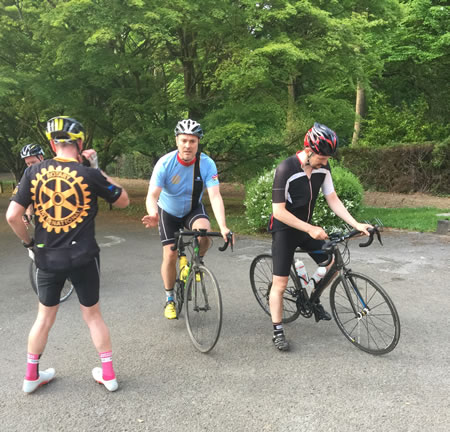 They remain full members of Amwell Rotary Club and are free to come along to the main Monday Meetings whenever they want.
There are more details HERE
The fellowship we enjoy over a meal or a beer and a chat, and the friendships that grow from that, reflect in the many and varied service projects we undertake and the other good causes that we support each and every year.
Read more about our activities HERE
Interested?
Then why not CONTACT us to arrange to come along to one of our meetings as our guest?
We may well surprise you as there really is rather more to us than just meeting once a week for dinner!
Where is Amwell?
Great Amwell is a small village in the county of Hertfordshire, England, some twenty miles North of London.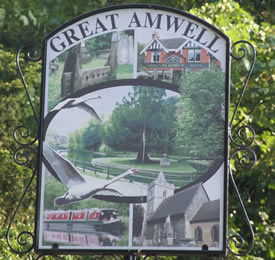 When Amwell Rotary Club was formed, the name was chosen as being pretty much at the midway point between the three already existing Clubs - Hertford, Ware and Hoddesdon.
Now as then though, our membership is mainly drawn from the larger towns and villages in the surrounding area.
Paul Harris Fellowships
Named after our founder, the Paul Harris Fellowship award marks outstanding service to Rotary or to the community and the club makes a donation to the Foundation in recognition of each award presented.
Congratulations then to Amwell Rotarian Mike Cooper who was presented with a PHF award at our Xmas Meeting on December 17th 2018.
The award marks Mike's tremendous service to the community, not only as a member of Amwelll Rotary but also to the local U3A and local Scout Groups and Fellowships.
Mike's wife Jean Cooper was also recognised with a PHF award for the many years of service she has dedicated to local Scout Groups - in particular to the Beavers.
Well done both of you on two thoroughly well deserved awards!
Congratulations also to Amwell Rotarian Martin Hale who was presented with a PHF award at our meeting on December 10th 2018
The award recognises the tremedous committment to Rotary and it's ideal of service that Martin has shown throughout the 35 years he has been a member of Amwell Rotary Club
The award was presented by President Paul Manning as pictured above.
Christmas Carols
Thank you everyone who joined us for our Annual Rotary Carol Service in the Stunning School Chapel at Haileybury on Wednesday December 19th 2018
All proceeds from the retiring collection will go to Herts Young Homeless.
Santa's Sleigh
Santa and Rudolph brought Santa's Sleigh to Ware and Hoddesdon in the days leading up to Christmas 2018
Thank you to everyone who came along to say hello and who also donated so generously.
Santa's taking a rest now but he's promised to come back next Christmas to help his friends at Amwell Rotary!
Welcome Graham!
We were delighted to formally welcome Graham Craker as a member of Amwell Rotary Club at our meeting on Monday November 5th 2018
Graham is pictured above with President Paul.
Great to have you with us Graham!
Ware Fireworks 2018
A HUGE Thank You to everyone who came along and supported the Ware Fireworks Display this year. The weather was kind, and we hope you all enjoyed the display!
Thank you too to all of the volunteers who make this event possible.
The monies raised will all go to Rotary supported charities and good causes.
Polio Eradication
We believe that the world is on the brink of seeing "the very last case of polio"
Rotary International has been focusing on eradicating the disease for over 30 years.
Eradicating the last few cases is a big challenge as they are in countries where transporting and delivering the vaccine is often disrupted by civil war, conflict and local hostility
Despite this, the number of cases is falling dramatically due to fantastic work from Rotarians around the world.
It is within our grasp, we must not rest on our laurels.
If we are successful, it will be only the second disease affecting humans to be eradicated.
The first was smallpox.
Read more HERE
The Rotary Foundation
The Rotary Foundation marked it's centenary in 2017.
An endowment fund, set up by Rotarians in 1917 with an initial contribution of $26.50, became a not for profit corporation known as The Rotary Foundation in 1928.
Upon the death of our founder, Paul Harris, in 1947, a massive influx of Rotarian donations made in his honour - totalling some US$2 million - launched the Foundation's first programme, graduate fellowships, later to be known as Ambassadorial Scholarships and now Rotary Global Scholars.
Today, contributions to the foundation total more than US$80 million each year and support a wide range of humanitarian grants and educational programs that enable Rotarians to bring hope and promote international understanding throughout the world.
Read more about it HERE
Rotary Global Scholars
We were delighted to welcome Rotary Global Grant Scholar Aubrey Marie Seader to a recent meeting
She gave an excellent talk and proved once again just how valuable this Rotary programme is.
Thank you!
Aubrey is pictured here with Mukesh Patel from Hatfield Rotary Club and Amwell Rotary President Paul Manning.
Proud to be Rotarians
RI President Barry Rassin's theme for Rotary Year 2018-19, Be the Inspiration, asks Rotarians to inspire change in the world and in each other.
"I ask all of you to Be the Inspiration to help Rotary move from reaction to action, to take a hard look at the environmental issues that affect health and welfare around the world and do what we can to help."
Follow us on Twitter
January 2019 is .....
Vocational Service month
This is the month when we "recognize all useful occupations as worthy of respect" and when we can use our "work as an opportunity to serve society",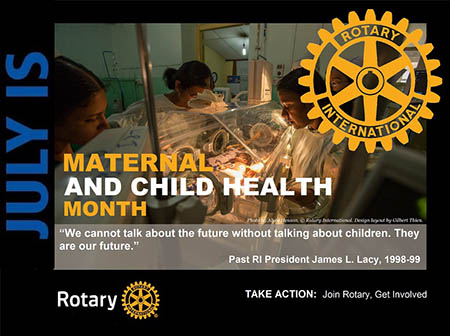 Donations 2018 - 2019
Thanks to the generosity of everyone who supports our various fundraising activities we have so far been able to agree donations to the following charities this Rotary year (2018 - 2019)
Medical Detection Dogs
CHIPS (Children's Integrated Playschemes)
Coram Life Education
Stanstead Abbotts Evergreens Club
Churches Together in Hertford (Xmas Lunches)
HOLD (Hoddesdon Organisation for Local Disabled)
SPACE - a Hertfordshire based charity supporting parent/carers of children and young people on the Autistic Spectrum, with Attention Deficit Hyperactivity Disorder (ADHD) or a related condition
2nd Bengeo Scout Group
Shelter Box
Kerala State Flooding Appeal
Herts Young Homeless
The Rotary Signature and the Rotary Mark of Excellence are the exclusive property of Rotary International and they are used here under Rotary International Internet Policy Guidelines.
Links in the text are denoted by CAPITAL letters. External Links from this website open in new windows or tabs. Please close them to return to this site.
Each page has a link back to this home page and there is also a link to the site map at the foot of each page.
Amwell Rotary Club cannot be responsible for the content of external sites.
We can be contacted by email to secretary@amwellrotary.org.uk