Paul Harris Fellowship Awards
Paul Harris Fellowship Awards - Service Above Self
Outstanding service to the Community deserves to be recognised.
Named after our founder, the Paul Harris Fellowship award marks outstanding service to Rotary or to the community and the club makes a donation to the Rotary Foundation in recognition of each award presented.
Paul Harris Fellowships have been awarded to several Amwell Rotary Club members over the years and we have also honoured a select few non Rotarians for their outstanding service to their local communities.
Here is a list of the people who have been awarded Paul Harris Fellowships by Amwell Rotary Club. Rotarians and Non Rotarians, the famous and the less well known, these people all have one thing in common - a commitment to service
Four of those listed have been recognised more than once, being presented with Sapphire awards to mark truly exceptional service to Rotary and the community.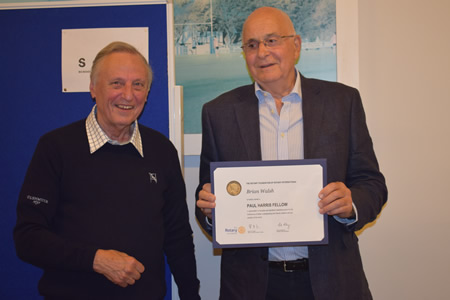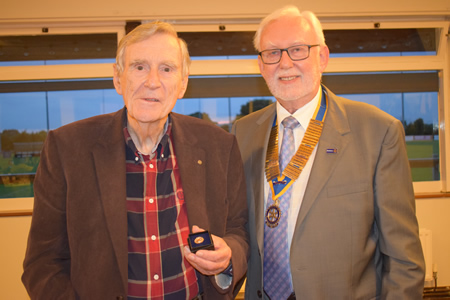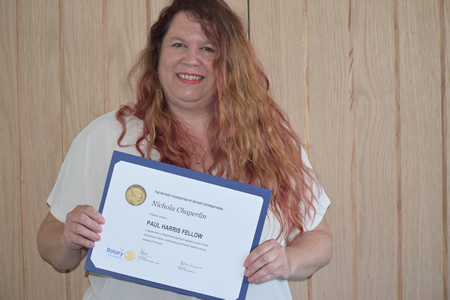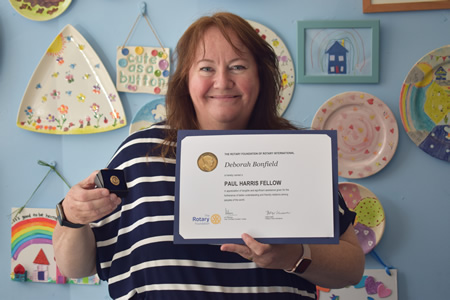 Rtn Frank Foster RIP
Rtn G. Williamson RIP
Rtn Graham Dixon RIP
Rtn Nigel Knott RIP
George Sandell
Rtn Deryck Rhodes
Rtn Mike Fagan - SAPPHIRE
Rtn Derek Adams
Rtn Anthony Phillips RIP
Rtn Glynn Parry
Rachel Threlfall
Jean Cooper
Rtn Robert Willacy
Ian Wolff
Harry Robertson
Ian Cutts
Keith Jennings
Beryl Collings RIP
Rtn Trevor Williams - SAPPHIRE
Rtn Richard Threlfall - SAPPHIRE
Diana Chiriacescu
Captain Stan Platt
Rtn John Matthews RIP
Rtn Ian Holliday
Rtn Graham Klinkert
Rtn Sheila Grimmant
Rtn Brian Walsh
Julian Williamson
Rtn Paul Manning - SAPPHIRE
Lord Stevens
Rtn David House RIP
Richard Thomas
Rtn Roger Withers RIP
Lynda Brown
Rtn Vernon Benjafield
Rtn Alan Phelps
June Crew
Rtn Brenda Lowe
Rtn Martin Hale
Rtn Ken Edmonds
Nicky Chaperlin
Rtn Vic Knowles -SAPPHIRE
Rtn Maurice Powell
Rtn Ernie Cox
Rtn Colin Copley RIP
Rtn Roger Williams
Rtn George Wallace
Rtn Gwyn Marson
Rtn Colin Straker
Rtn George Hill
Rtn Stephen Lowe RIP
Rtn Michael Cooper
Rtn Andrew Willson
Deborah Bonfield